Odaiba, Tokyo's romantic beach front and popular dating spot, is set in a wonderful light using beautiful paper lanterns, which are lit up by citizen volunteers every year on the third Monday in July to celebrate Ocean Day.
More about this event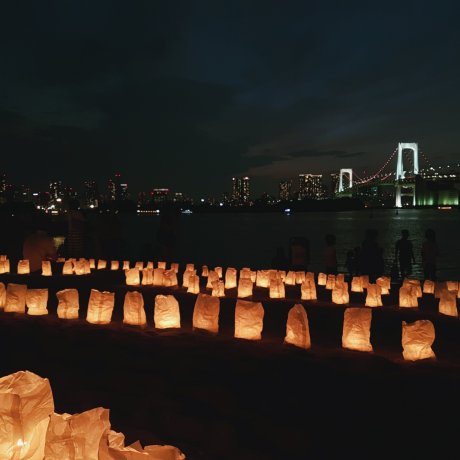 Culture
Lantern Festival at Odaiba Marine Park celebrating Marine Day
Was this article helpful?
Travelling to various places and locations in Japan for over 14 years now, I want to share my experiences and also hear about destinations that I still have not been to in the land of the rising sun. Am a photography enthusiast and love to do slow shutter blue hour photography in Tokyo.