Although close in proximity to Tokyo, many have very little knowledge of Japan's Gunma Prefecture and its capital city of Maebashi.
Gunma being a landlocked prefecture is known to be filled with mountains and Maebashi itself is very close to Mount Akagi and Mount Haruna. Maebashi is also known to be one of the hottest cities in all of Japan with temperatures exceeding 40° Celsius recorded
Personally, I have a bit of experience with Maebashi. When I first moved to Japan ten years ago, Maebashi was where I got my start, living in the city for two years. When I had the chance to come back on a recent monitor tour covering "A Journey through fermentation" I immediately accepted as the area has always held a special place for me in Japan.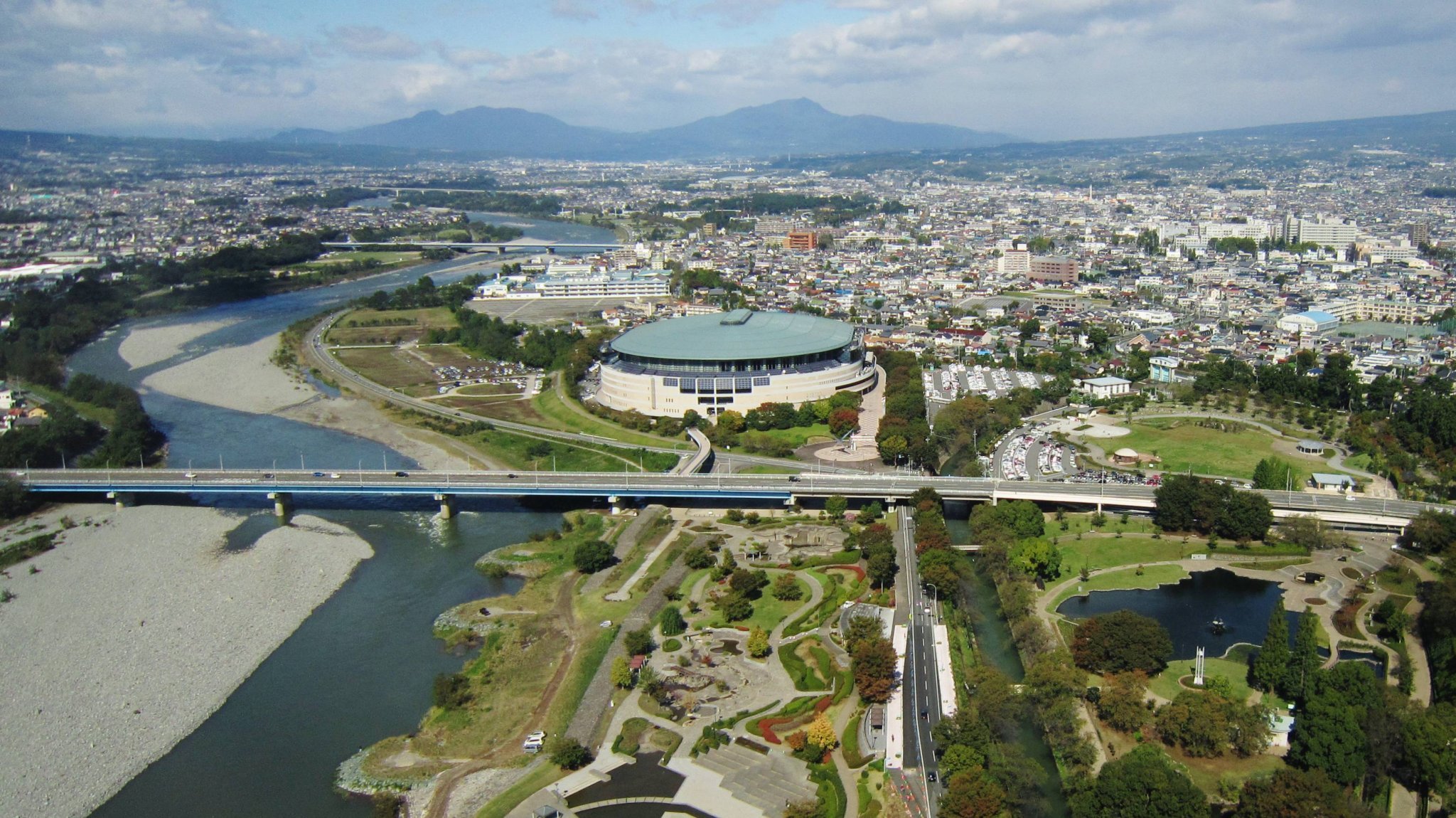 I was pleased to learn a new side of Maebashi on the tour and it turns out that the area is one of the best in Japan for fermentation techniques. The city boasts a wide range of Japanese fermentation staples such as natto fermented beans and miso that support everyday lives. Sake is also one of the primary fermented products in the area. Our journey of fermentation was quite a history lesson explaining how many of the processes in place have been around for centuries nearly unchanged. The following is a quick summary of the locations visited on our tour.
Takasaki Station ・ Maebashi Station
The trip from Tokyo to Gunma via Takasaki Station takes about 50 minutes using the JR Shinkansen from Tokyo Station. Back in my glory days, I would typically take a local line that reduced the cost to under 2,000 JPY one way, but increased the time to 1 hour 50 minutes.
From Takasaki, Gunma's most populous city, to Maebashi the ride is another 15 minutes via local train.
"Harashimayasouhonke" steamed bun shop
These tasty Japanese sweets are the soul food of Gunma prefecture. This traditional store is a pleasure to view from outside in, the original wood used to build it still preserved, with great views of the baking process through the large windows as you enter. In business for 162 years, these guys know what they are doing.
The steamed buns are made from fermenting mochi to wheat flour. Covered with a sweetened miso base sauce, and then lightly baked to create a deliciously soft, yet crispy treat. I quickly had four to myself before moving on.
Traditional Silk crafting at Rinkokaku Pavilion
Our next spot moved away from the fermentation theme slightly as we visited a beautifully preserved Japanese style wooden house built in 1884. Once known as the Tomioka Silk Mill, the building has a range of rooms and a teahouse for traditional events and demonstrations.
Our hosts demonstrated a silk threading experience for us where silkworm cocoons are dipped in water and silk is harvested via a circular tool designed to spool the fine threads together. A single silk line is invisible to the eye, but with 10~15 lines coming together, a strand of silk thread is created.
Pork delicacies at Tonton Hiroba
Located at the base of Mount Akagi, Tonton Hiroba is a restaurant and experience for pork lovers. All of the pork options on the menu are made and preserved locally in the neighboring complex and tours of the harvesting processes are available. The aging process is up to three years to procure the ideal tastes. Within the main building is a large gift store and market where you can buy a wide ranging variety of foods. There are even experiences where you can make your own pork products such as wieners.
After touring the complex, head into the main restaurant area where you can order from a large menu of local produce. I recommend the pork shabu-shabu which is prepared with water instead of dashi to preserve the taste of the meat.
Enjoying freshly made cheeses at Three Brown
Our next stop was nearby on Akagi at the Three Brown pasture and cheese studio. All the cheese here is freshly made and sold daily from, you guessed it, three brown milk cows. At an altitude of 600 meters, the ranch produces excellent milk and cheese both available for sampling and purchase, though the shop is only open on Wednesdays and Sundays.
We tasted six varieties of cheese and tried some freshly harvested milk. The textures and varieties of cheese (some made for heating up and others best to eat cold) were amazing. There are also several dessert cheeses with fruits such as yuzu mixed in to create a sweet temptation.
Gunma Sake Tasting at Yanagisawashuzou
Our last stop of the day was a local sake brewery called Yanagisawashuzou. Established in 1906 as the base of Mount Akagi, the brewery is famous for sweet sake varieties.
The sake uses water from local rivers known to be some of the purest in Japan, mixed with a mochi style rice variety. The tours will show visitors the ingredients used and the fermentation process. I have attended sake tours before, but this was the first time I was ever allowed to climb around and look down into the enormous vats while the sake is being created.
After looking around the factory, you can taste several varieties ranging from around 1,000 ~ 5,000 JPY per bottle in case you want a few souvenirs.
Tours are available upon reservation.
With food and drink in our bellies, our tour was concluded and we headed back to the station in contentment.
Although it may be difficult for those without Japanese skills, I would highly recommend a visit to each of the destinations we visited in the Maebashi area, especially for those who are interested in fermentation and traditional Japanese food varieties.