Kairakuen is a large park in Mito and it's famous for its over 3,000 plum trees of different kinds and colours. When we were there in the middle of March, I felt that the blossoms were still behind the ones in Tokyo, although it's just an hour away from Ueno Station by express train. During the festival time from late February until the end of March you'll find lots of activities going on (usually on Sundays only), like open-air tea ceremonies or traditional music performances.
More event details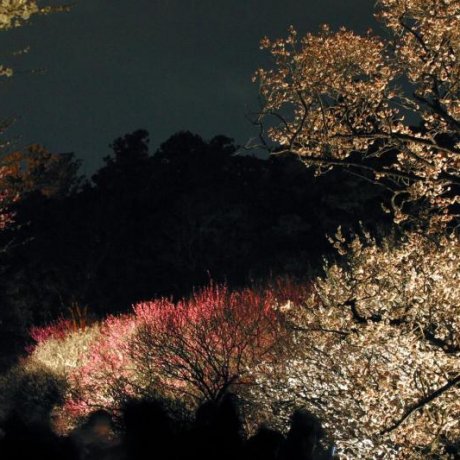 Culture
Every year during the second last week of February, Mito's Kairakuen plays host to the Mito Plum Festival. Thanks to its long ..
More info
Find out more about Kairakuen Garden.
Was this article helpful?
Travelling abroad to discover new places, getting to know different cultures and learning foreign languages has always been my passion. I was born and raised in Germany; however, for a few years now I've been very lucky to be able to spend my life abroad. I lived for some time in England and Italy before moving to Japan in October 2009. It took me a while to adapt to this very different world; however, travelling up and down the country has helped me to not only adapt, but to actually fall in love with this country Japan. It has also reawakened my interest in photography, so whenever I get a chance I pack my camera and discover something new. Japan is full of beautiful but less well-known places. To make these more discoverable for everybody, I'm very happy to be able to share my stories and photography on this site, and open a world of extraordinary experiences, which would be difficult to find in a guidebook. For any queries regarding Tokyo as a travel destination or any of my published articles, please feel free to contact me.